TEST is the

leader

throughout Illinois in laboratory services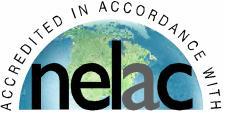 Our services include:
Water and Wastewater Analyses
State Certified Water Testing
Pretreatment Program Services
Complete Landfill Monitoring (Groundwater, Leachate, Gas)
Soils Analyses
Water and Wastewater Plant Process Control
NPDES & Sludge Permit Services
Waste Characterization/TCLP Analyses
Radiological Testing
Priority Pollutant Scans
Asbestos Analyses

TEST also specializes in environmental analyses for cities, states, industries, and individuals. We routinely analyze water, wastewater, sludge and soils for a variety of parameters, including the following:
NPDES Analyses
Priority Pollutants
Permit Requirements
Conventional Pollutants
Pretreatment Analyses
Metals Testing


Early in 2016, TEST, Inc. created a partnership with Teklab. Established in 1982, Teklab, Inc. is a full-service environmental laboratory. Teklab operates throughout the Midwest and their laboratory testing services include air, drinking water, groundwater, wastewater, sludge, soil, oil, and special waste testing. They perform laboratory testing for a variety of industries including manufacturing, engineering, and municipal. With constantly changing environmental regulations, Teklab's management team makes it their responsibility to change with the needs of the environmental and industrial community. Teklab, Inc. Environmental Testing Laboratory has acquired National and State certifications and is a member of many associations and societies. Together we recommend that you use a NELAP accredited lab for all of your testing needs. Teklab's exceptional quality assurance team follows the TNI 2009 quality systems program to provide you the very best in environmental testing and reporting.